There is plenty of places to see in Tokyo. Some of them are very popular and hence quite crowded all around the year. Therefore if you are looking for a less touristy place, Off the beaten path – Hidden Neighbourhoods in Tokyo is a post for you.
Gotokuji Temble, Setagaya
Goutoku-ji is a Buddhist temple from Edo period. It belonged to f the Ii family, the lord of the Hikone clan. At the temple, you will find the Gotokuji Ii family graveyard, which is a nationally designated historic site. In addition, there are many other cultural heritage sites related to the Ii family, including the Buddhist temple and the Bell. There is also a theory this is the birthplace of the maneki neko. Therefore you will find a very photogenic area with many statues of this cat (as in the cover photo).
After visiting the temple, you can do a little cafe-hopping tour as well. There are many cute coffee shops and small restaurants in the area. Such as Chouette torréfacteur laboratoire, Cloud tapioca, City Coffee Setagaya, etc.
Nezu Shrine, Yanaka
Nezu Shrine is a Shinto shrine located in the Bunkyo ward of Tokyo, Japan. The shrine was established in 1705, which makes it one of the oldest places of worship in the city. The place is also famous for its Torii which remains the Torii in Fushimiinari, Kyoto, and for its greenery and flowers, especially at the end of May.
Nezu shrine is located nearby old fashioned neighborhood called Yanaka. Visiting there is like diving into old Tokyo. While visiting there you won't be able to believe you are still in Tokyo. In Tokyo in the 21st century.
And, of course, this place is also famous for its street food and cute cafes. here you will be able to taste some traditional Japanese sweets in interesting shapes and forms. For example this little sweets spot – Manekiya.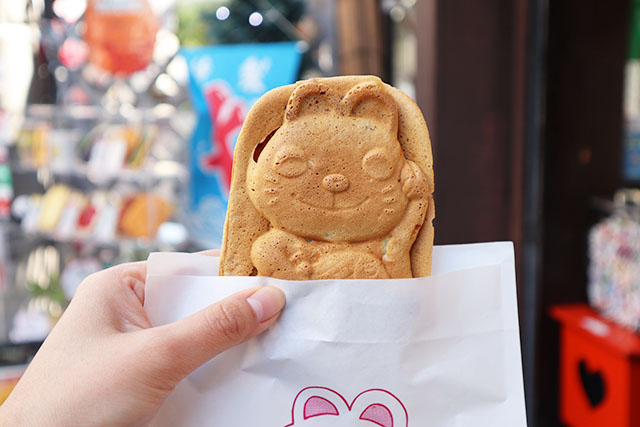 Todoroki Valley
The Todoroki Valley is one of the most unconventional green spaces in Tokyo. It is an attractive walking trail, leading for about one kilometer through a narrow, wooded valley along a small river located in the most densely inhabited area – Setagaya.
The walking path is about a 20-30 minute walk. Along the walking trail, you will find a couple of bridges, remains of tunnel tombs, and geological rock strata viewing points. At the other end of the valley stands an atmospheric temple -Todoroki Fudo.
The area is especially popular at the end of November- beginning of the December as the leaves turn red and yellow. But because it is an open space area, you won't feel that is crowded even at these busy times.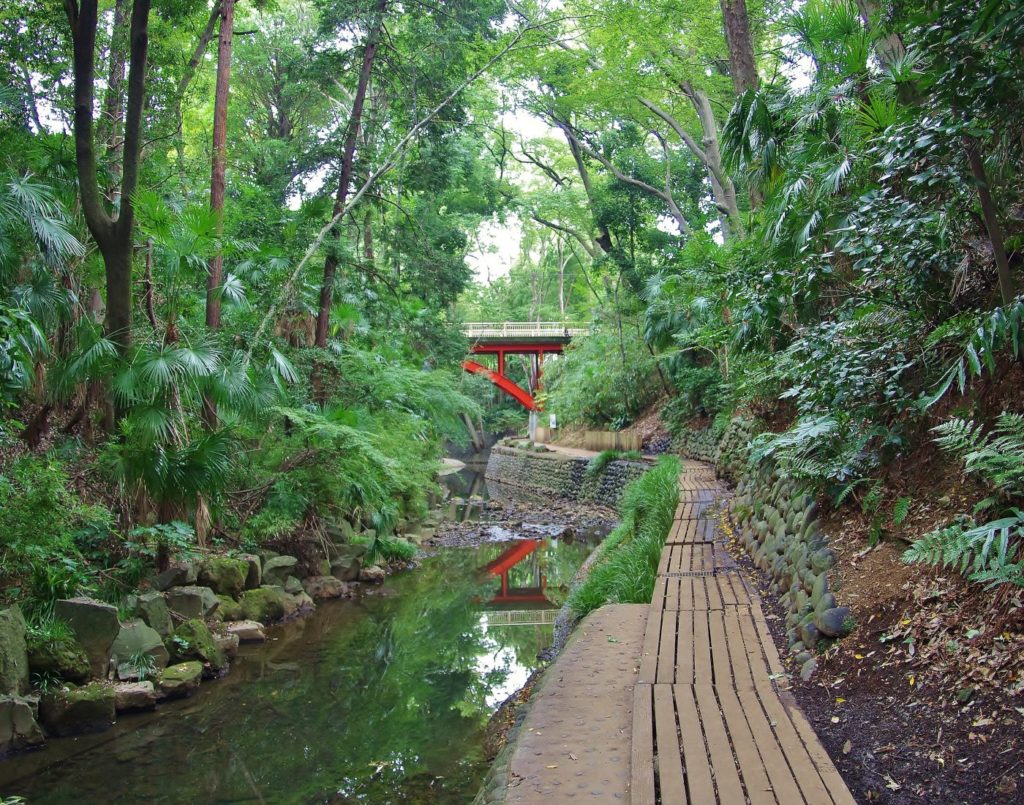 We hope you enjoyed our ideas for some more places to visit in Tokyo, that only the locals know.
If you liked this post, let us know, and share it with your friends. And we will post more ideas like this in the future. Also, please do not forget to check the other posts in this blog.