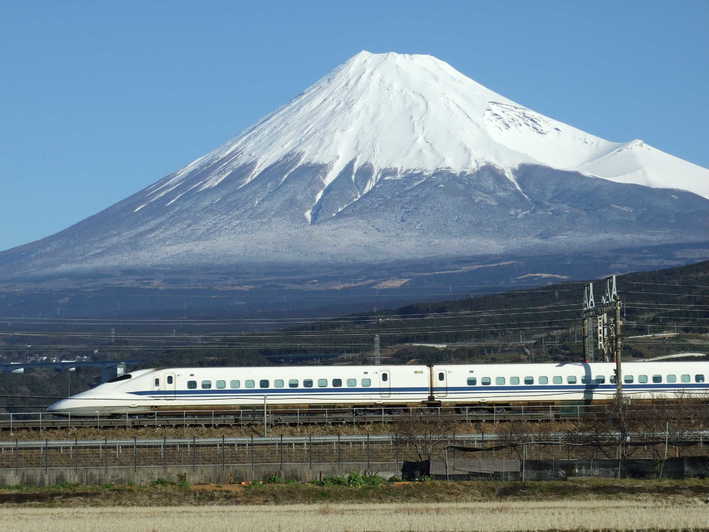 Tokyo public transport is including dozens, if not hundreds, of the metro, train, and bus lines, all operating by different companies. Despite its size, the transportation system in Tokyo is very much accurate and convenient, but for the newcomers might be a little bit overwhelming. And we get it! So, we are here to put some things in order and explain public transportation in Tokyo.
IC Cards
First thing first, when you arrive in Tokyo, to live or just as a tourist, it is better to get an IC card. These are prepaid cards that you can charge in advance. It will save you plenty of time, as you won't need to check how much to pay for each ride (the price is different and depends on a distance), and you won't need to wait in a line to buy a paper ticket every time.
You can purchase the SUICA card at JR stations and Pasmo cards at non-JR stations. When purchasing your IC card, you will need to pay a deposit of 500 yen, which you can get back when returning the card before leaving the country. You can return the card at JR station or the airport.
Recently, JR launched a new type of IC card, that is valid only for 28 days but you do need to pay a deposit. This was made for the convenience of the tourists before the Olympic games. This card you can get at the airport or JR ticket offices and the travel centers. For more details please check the official website.
Google Maps
Once you have your IC card, you can start exploring the city. To find your way, it is highly recommended to use Google maps. It might not work equally well in all the parts of Japan, but in Tokyo, it works perfectly and it is a Must-have. Just put your destination in the search box and the app will do the rest for you. You can make things even more convenient by using the "Options" button, where you can choose the "lowest cost route" or "route with fewer transfers", etc.
Daily Passes
And last but not least, at the stations, you will see many ads advertising daily passes. Daily passes for Tokyo usually do not pay off. If your day/trip planned wisely, most of the time you won't need to use a train more than twice a day. And even if you will use a train often, the trains might belong to different companies, so one ticket will not cover them all anyway.
It is recommended to check daily passes if you go on day trips to Kamakura, Hakone, etc.
Summary
Probably 10-20 years ago to find your way in Tokyo, you need to be a genius or know Japanese, but today everything is on the internet and just a basic preparation before your visit to Tokyo will make your trip easy and pleasant.
We wish you a great time in Tokyo and we hope you will appreciate the public transportation in Tokyo for its efficiency and convenience!