Sun-filled Shibuya 2BD Furnished Apartment
*Scroll down for more photos and price details.
Sun-filled Shibuya 2BD Furnished Apartment is a sunny spacious apartment in a central Tokyo, close to Shibuya and Shinsen stations. The place was recently renovated and tastefully decorated.
It is located among small streets and alleys that will lead you to Shibuya's main street (Dogenzaka) loaded with boutique restaurants and bars. Clubs and high-end lounges along with traditional Japanese restaurants with a special mix of food from around the world make this area collinear heaven.
A large number of famous clubs are within walking distance (save your taxi fees as the train does not run after midnight in Japan).
We hope that staying here will help you feel the Japanese vibe, but also make you feel home away from home.
Sun-filled Shibuya 2BD Furnished Apartment is only a 15-minute walking distance from the famous Shibuya crossing and the Hachiko statue. You can have your daily coffee at the famous Starbucks with a view of the crossing.
Many other attractions are also available, as well as an easy commute to anywhere in the city.
It is one of the most desirable areas to live in Tokyo.
Click on the second photo to scroll through images.​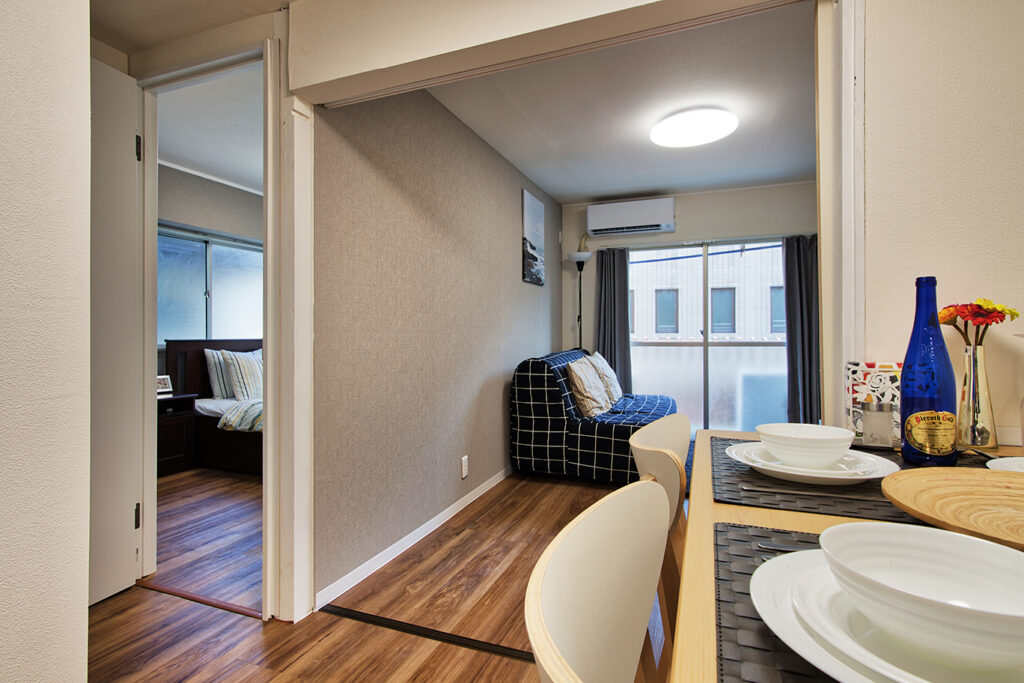 Ohashi, Meguro, Tokyo. Easy access from Shibuya Sta. and Shinsen Sta.
MAIN TRAIN STATIONS:
Shibuya Station, 15 min walk (JR Lines, Subway, Metro, and buses).
Shinsen Station, 7 min walk (Inokashira Line).
Sun-filled Shibuya 2BD Furnished Apartment