Family 2BR apartment in Ikebukuro
*Scroll down for more photos and price details.
Family 2BR apartment in Ikebukuro is a real Japanese neighborhood HOUSE, which combines the best of both worlds, Japanese and western styles.
It has a living room, dining area, and kitchen. Moreover, the place is fully renovated and very spacious. The kitchen is fully equipped, so you can make your meals yourself. For example, it has a microwave, stove, tableware, etc. 
We hope that this house will make you feel home away from home!
Family 2BR apartment in Ikebukuro. Ideally located in a local Japanese neighborhood, and close to the biggest hub area Ikebukuro! And as great, it is for friends and couples, it is so unique because there are many things to do with the kids nearby.  Here you can find a Pokemon center and many anime-themed cafes. As well as one of the biggest aquariums in Tokyo and a new modern planetarium are also located within a short walk from the apartment. Needless to mention that many dining spots, as well as shopping malls, are all very nearby, too. 
Click on the second photo to scroll through images.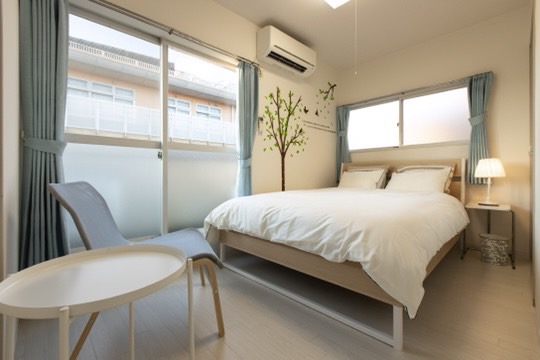 Higashi Nagasaki, nearby Ikebukuro, Tokyo, Japan
MAIN TRAIN STATIONS:
Higashi Nagasaki station (Seibu Ikebukuro Line).
Family 2BR apartment in Ikebukuro