3BR house in Shinjuku close to Central Park
*Scroll down for more photos and price details.
3 bedroom house in Shinjuku close to Central Park. Newly built house in the unique "pencil" style – tall and thin houses on small parcels of land. Experience Tokyo modern living in one of the world's busiest and most populated cities.
Brand new 3-stories, a 3-BR house with a spacious kitchen, and sitting room is conveniently located just a few minutes walk to Shinjuku Central Park, Park Hyatt, Tokyo Metropolitan Buildings, and a variety of transport options.
3 bedroom house in Shinjuku close to Central Park. The house is in a quiet and safe street. The streets are fairly typical of suburban Tokyo and some urban hiking reveals interesting architecture as well as many green spaces.
On days when you want to stick close to home, the neighborhood bustles with restaurants, cafes, bars, shops, and other amenities. There is a grocery store nearby perfect for stocking breakfast and for snacks, we suggest any of the nearby convenience stores which are open 24 hours. Opera City is two minutes away and this has many restaurants, an English pub, a French bakery, and excellent Japanese restaurants with views from the 40th floor.
The Park Hyatt tower is 2 minutes in the other direction and is also full of Japanese homewares stores and restaurants including the incredible New York Bar and Grill overlooking the city.
Click on the second photo to scroll through images.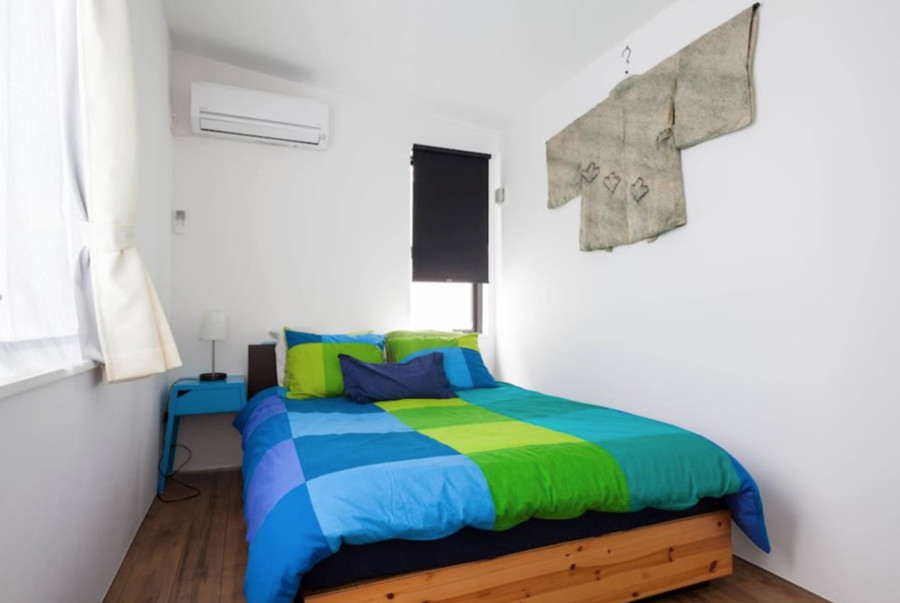 Hatsudai, Shibuya, Tokyo.
MAIN TRAIN STATIONS:
Hatsudai station, 2 min. walk (Keio Line).
Sangubashi station, 7 min. walk (Odakyu Line).
Yoyogi Station, 10 min. walk (JR Lines/Oedo Line).
3BR house in Shinjuku close to Central Park